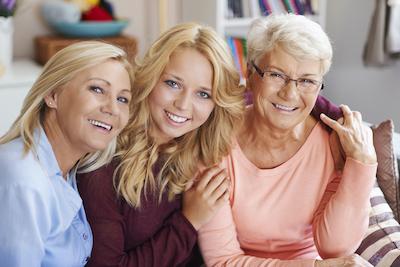 General Dentistry in Scottsdale, AZ
At Serenity Smiles, we are proud to help patients in our community achieve excellent oral health. We have seen it in our practice and know that maintaining a healthy smile can elevate your entire life outlook.
Dr. Justin Waters and his caring dental team are known for delivering high-quality, modern dentistry with a personal, compassionate touch. Our goal is to develop a deep understanding of each patient's unique needs and personalize their dental care accordingly.
Our patients appreciate our gentle approach that puts them at ease and minimizes their anxiety. Our caring dental team goes out of their way to ensure our patients have a stress-free, comfortable visit, and we know we can help you too.
General Dentistry Because You Deserve a Healthy Smile
As a general dentist in Scottsdale, AZ, Dr. Justin Waters genuinely cares about his patients and their goals for their smiles. The comprehensive dental services she offers are customized to meet each patient's unique and singular needs.
Whether your goal is to protect, restore, or enhance your smile, we are committed to excellence in dentistry and providing superior, personalized dental care.
General and family dentistry at Serenity Smiles includes dental care for patients of all ages:
Dental exams

Teeth cleanings

Gum disease treatment

Oral cancer screenings
Dental exams and teeth cleanings are crucial for maintaining excellent oral health. Combined with conscientious at-home oral hygiene and a healthy diet, these preventive services can help you maintain healthy teeth and gums for a lifetime.
Advanced Dental Care in a Comfortable Environment
At Serenity Smiles, we are delighted to welcome patients of all ages, from 2 to 102! We provide age-appropriate dentistry for each stage of life and strive to make your dental visits pleasant, comfortable, and stress-free.
Dr. Justin Waters is pleased to offer an extensive array of technology and is committed to staying on the leading edge of modern dental care. If you are looking for state-of-the-art dentistry delivered with a gentle, caring touch, we are ready to serve you!
Sedation Dentistry for a Stress-Free Experience
We are pleased to offer sedation dentistry in Scottsdale, AZ tailored to your unique needs.
Nitrous oxide provides short-term relaxation during your appointment, so you won't experience any pain but is mild enough that you can drive yourself home safely afterward.

If you need something a little stronger than nitrous oxide, oral conscious sedation provides deeper relaxation.

IV or intravenous doesn't put you to sleep but provides deep relaxation that helps mute sensations and the activity around you.

If you would like to sleep during your procedure, we work with Certified Registered Nurse Anesthetists (CRNAs) to safely administer general anesthesia at our Scottsdale dental office.
We Listen to Your Needs
At Serenity Smile, we listen to our patients so we can provide truly personalized dental care. We don't just tell you what you need; we collaborate with you to understand your smile goals and tailor your treatment accordingly.
Together, we'll explore all your treatment options, and guide you in making confident, informed decisions about your dental care.
Schedule Your Next Dental Appointment in Scottsdale, AZ
It is always a pleasure for us to accept new patients and develop professional and personal relationships that stand the test of time. Dr. Justin Waters and his dedicated dental team look forward to meeting you and helping you enjoy your healthiest smile.
We are pleased to serve friends and neighbors in Scottsdale, North Scottsdale, Paradise Valley, and surrounding communities. Please call Serenity Smiles at (480) 470-0784 to schedule an appointment at your convenience.