At Serenity Smiles, we offer you a radiant smile that brightens your face and boosts your confidence. Located in Scottsdale, AZ, our practice, led by Dr. Justin Waters, is committed to offering the best denture services in town. Whether you need a full set of teeth or partial dentures, our skilled team can help.
Timely Manner Dentures In Scottsdale AZ
Are you looking for 'timely manner dentures near me' in Scottsdale, AZ? Look no further than Serenity Smiles. We offer affordable dentures and implant services that are quick and painless. Our denture clinic is staffed with expert dentists who specialize in crafting customized full or fixed partial dentures.
Types of Dentures: Find Your Perfect Fit
Dentures aren't a one-size-fits-all solution. We understand your unique needs and offer a range of options. Let's dive into the types of dentures you can explore at Serenity Smiles:
Complete Dentures: Perfect for those who have lost all their natural teeth, complete dentures restore functionality and aesthetics, bringing back that dazzling smile.
Partial Dentures: If you've lost a few teeth but not all, partial dentures fill the gap, blend seamlessly with your existing teeth, and prevent other teeth from shifting positions.
Upper/Lower Dentures: Whether you need an upper or lower set, we customize dentures to fit comfortably in your mouth, offering a natural look and feel.
At Serenity Smiles, you receive the best care, ensuring your dentures not only look good but also fit perfectly, boosting your comfort and confidence.
Quality Materials and Craftsmanship
We understand the importance of both comfort and aesthetics when it comes to your teeth, so our denture dentist only uses the most advanced-quality materials for our custom removable prosthetics. Whether you are just replacing a missing tooth with fixed partial dentures or looking for an entire set of replacement teeth, our dentists can make sure that your new dental prosthesis fits perfectly and looks natural. Our team is committed to tailoring prosthetic solutions that are functional, comfortable, and aesthetically pleasing.
Same-Day Adjustment Appointments
When you visit us at Serenity Smiles, you will receive a thorough assessment followed by an individualized treatment plan designed specifically for you. Once your denture is ready, the final step is an adjustment appointment to ensure a proper fit within the mouth, all in one day, so you feel confident in your new smile right away.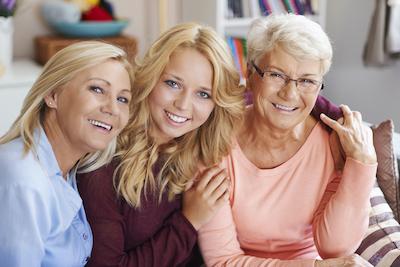 Personalized Service and Care
Our commitment extends beyond providing quality treatment solutions. We are devoted to delivering personalized service with exceptional care every time. We emphasize preventive care through regular check-ups and comprehensive oral health education to help maintain superior standards of oral health over time. From routine cleanings to cosmetic reshaping or complete restoration of teeth, our goal is to provide gentle, high-quality care that always puts patient comfort first. Contact us today to make an appointment.
Give Us a Call Today to Schedule a Consultation
Ready to restore your smile with dentures in Scottsdale, AZ? Don't put off taking the first step towards a more confident and radiant you! Contact Serenity Smiles at (480) 400-5000 to schedule a consultation with Dr. Justin Waters. He'll discuss your needs, evaluate your dental health, and recommend the best solutions, whether that's dentures or an alternative like implants.
Serenity Smiles is more than just a dental office; it's a place where you're treated like family. We make your visits comfortable and stress-free, allowing you to relax while we take care of your dental needs. We're located conveniently near you, always ready to provide superior dental care and repair services.
So, why wait? Let's take the first step together towards restoring your smile and transforming your life. We're just a phone call away.